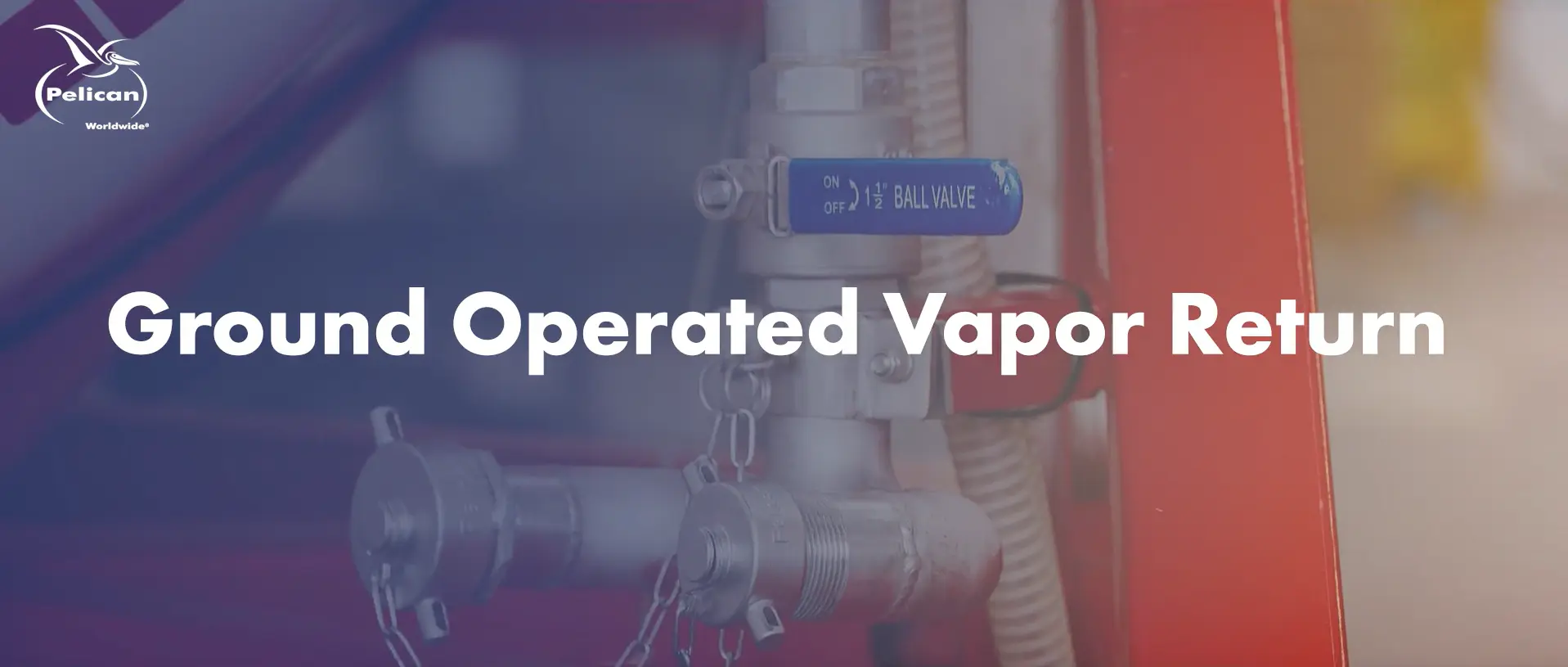 The GOVR Modification
The Ground Operated Vapor Return (GOVR) modification for tank containers is a system designed to enhance the safety and efficiency of the loading and unloading processes of hazardous or volatile materials. It is primarily used in the transportation and storage of liquid or gaseous substances.
The GOVR modification involves the installation of specialized equipment and fittings on the tank container to facilitate the controlled return of vapors during loading and unloading operations. It allows operators to operate the tank from below, instead of having to climb on top of the tank.
Safety benefits
Truck drivers and tank handlers have to work in a safe environment. The GOVR modification can help create a safer workplace. All elements of the tank container can be operated and are visible from ground level. Operating a tank container from ground level ensures that the operator does not have to climb on top of the tank container. This reduces the risk of falling by 100%. Moreover, the valve pressure setting is in accordance with MAWP.
What Pelican Worldwide can supply
Of course, we like to think with you, considering your wants and needs surrounding the GOVR modification. We want to make it as easy as possible! Therefore, we offer prefab GOVR systems containing both the remote control and airline valves.
We also understand that not every modification is suitable for a prefab solution. Based on your specific tank type and requirements, we can offer custom-made systems that suit your specific applications. Interested? Reach out!
Contact us